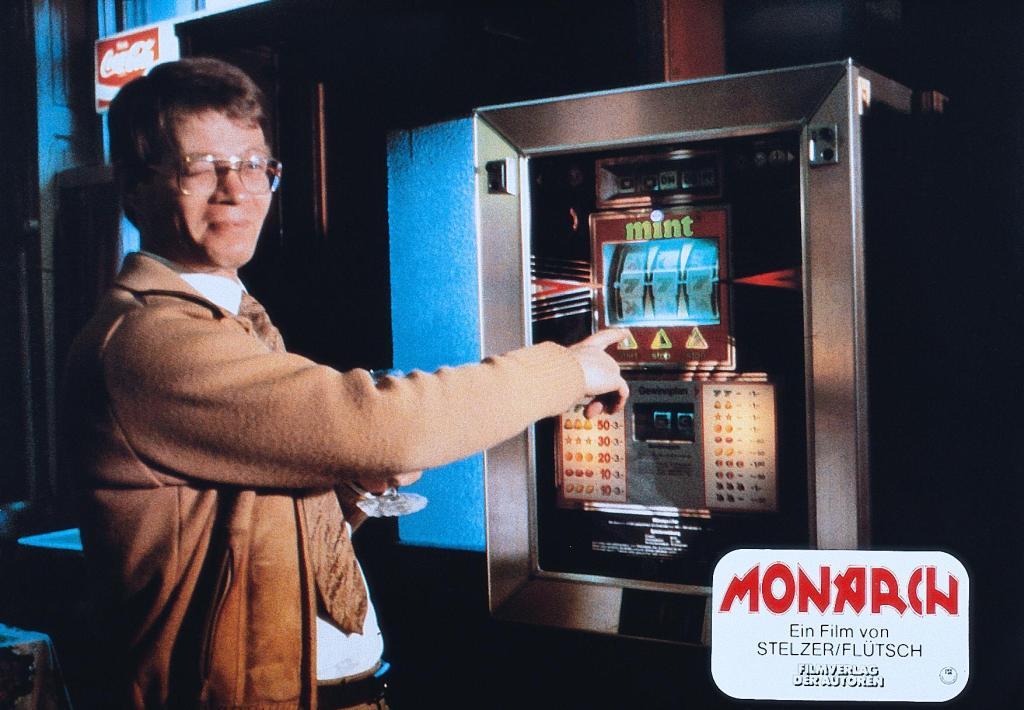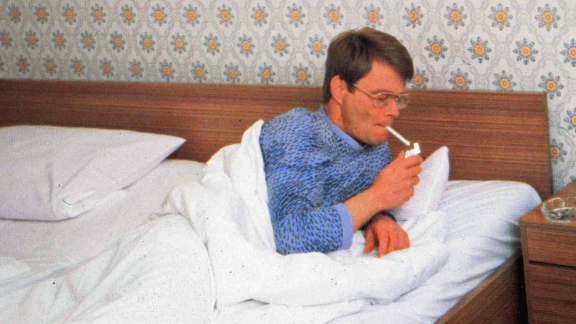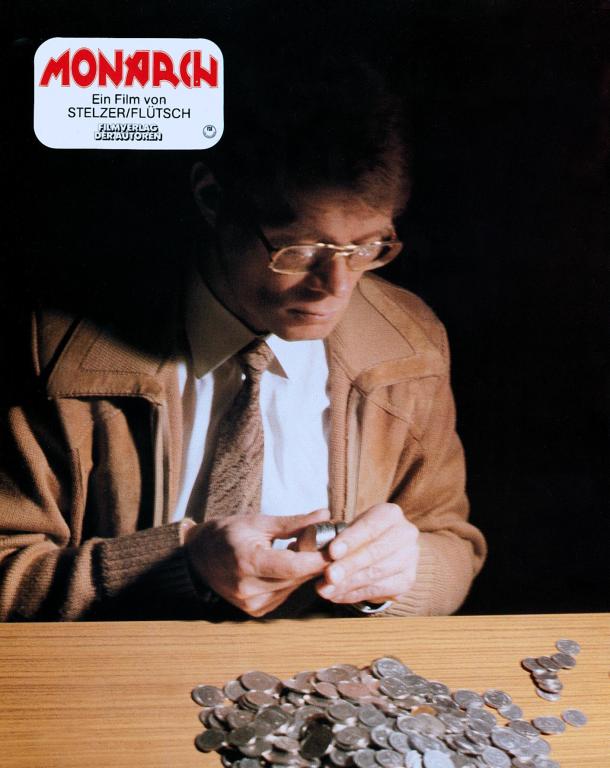 http://www.spiegel.de/spiegel/print/d-14328897.html
Bild: Automatenarchiv
Monarch komplett
||||
0.-0.13 mat01 August '92, Flocke; Schwalben; Wohnzimmerteppich
1. 0.13-0.49 mat01 Ruth G.
2. 0.49-1.28 mat01 Krähen; Pflaumen, Wind; Garten; Kartoffelnhacken
|||
Dear Reena,
I hope you still like the show.
I met Christian Meyer and he was telling me that Reena Spaulings will do an exhibition in the beginning of April, and 3 of you come over. I hope I can join you in Vienna. I like to.
All days grey and cold in Berlin, I have to do the thing for May this week. Nick, David and I are planning the show for Tel Aviv. We will go there at the end of february wanting to work together at Gallery Sommer on can|vases. Everything allowed, voids too. I don t know what to expect – thinking of Israel gives me no good feeling. (Have you ever been there?) But while thinking of the risky situation concerning the work, I look forward.
Is the new book out now? How is it called? – I began to read Perec in the [air]plane.
________________________________
Bernadette Corporation: The Complete Poem
michaela-eichwald-at-reena-spaulings
___________________________
2.2.11
Sich so viel herausnehmen können, wie Merlin mit seinen aufwendigen Einladungskarten, Postern, in alle Welt verschickten, ganzen Kartenspielen! möchte man im Leben auch noch lernen.
… dafür habe ich mir nach ca. 15 Jahren Pause ein "OX-Fanzine" im real,- gekauft, aus Bock, und höre gerade die CD davon. Die ist gar nicht schlecht. Z.B. gefallen mir die Genetiks aus Nürnberg ganz gut, oder auch Alpinist aus Münster. Jetzt läuft gerade Nonstop Stereo aus Krefeld. Ich bin mal gespannt auf Die Knappen aus Gelsenkirchen mit dem Lied Nr. 23: Auf Kohle geboren.
(Die Knappen scheinen leider nicht die Hellsten zu sein, schade.)